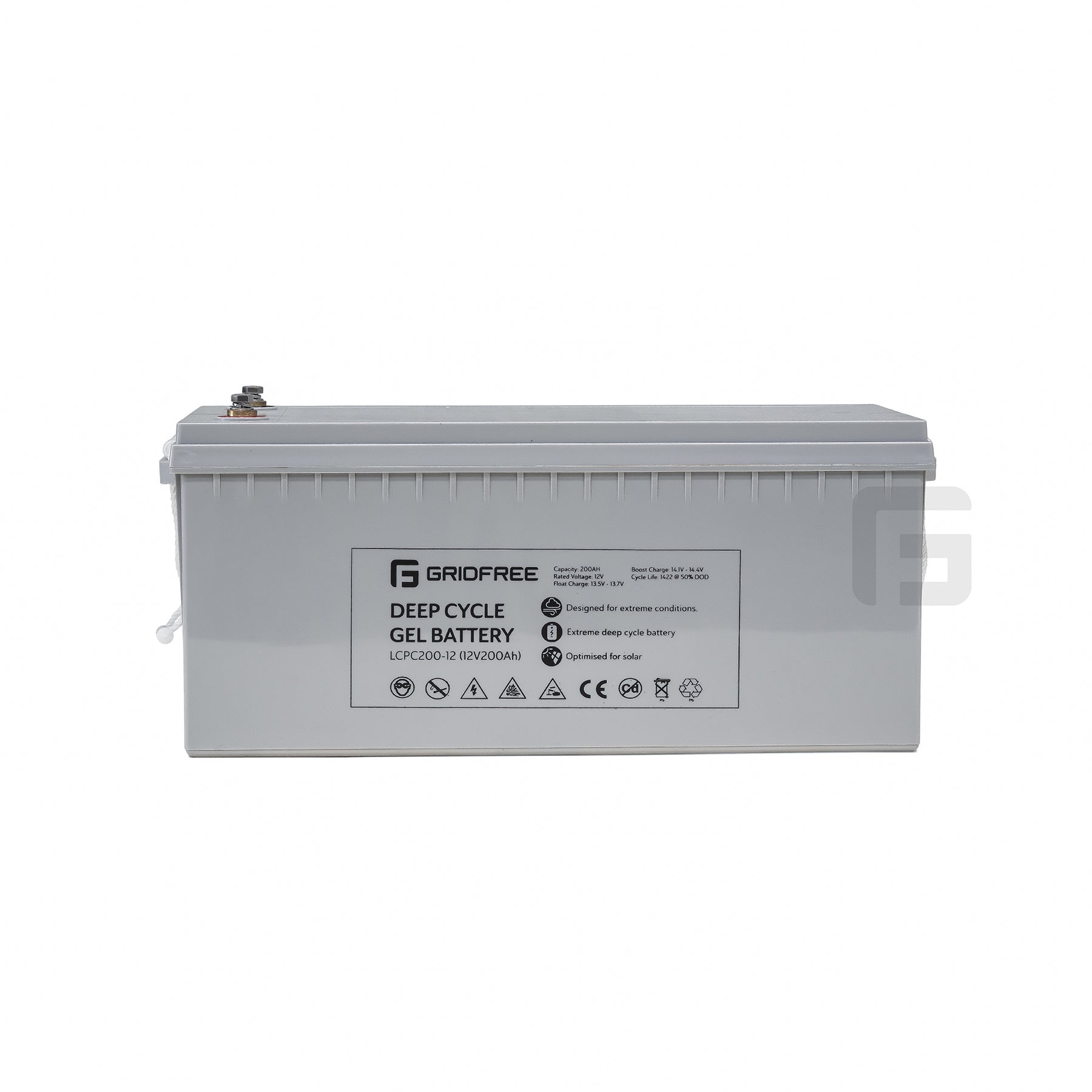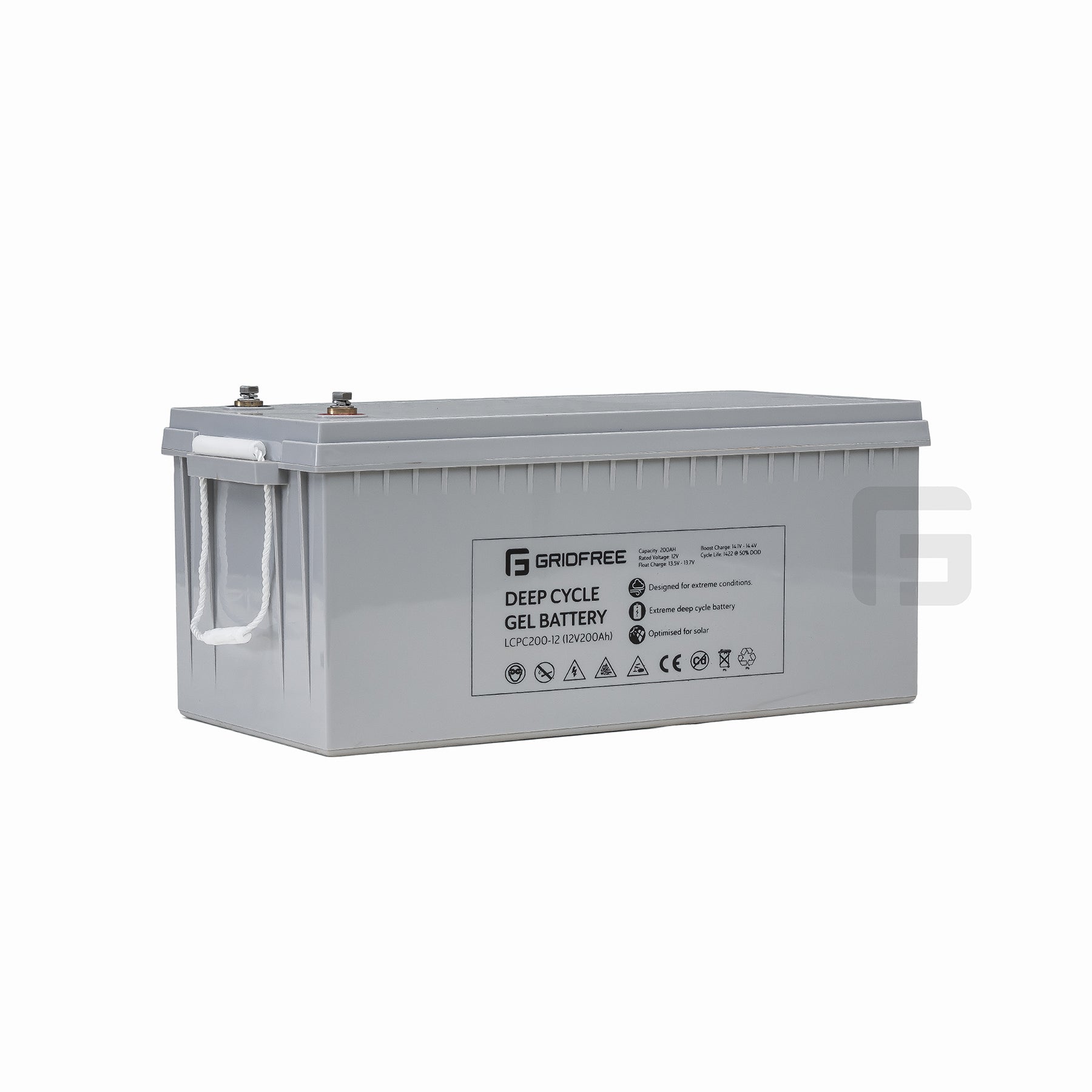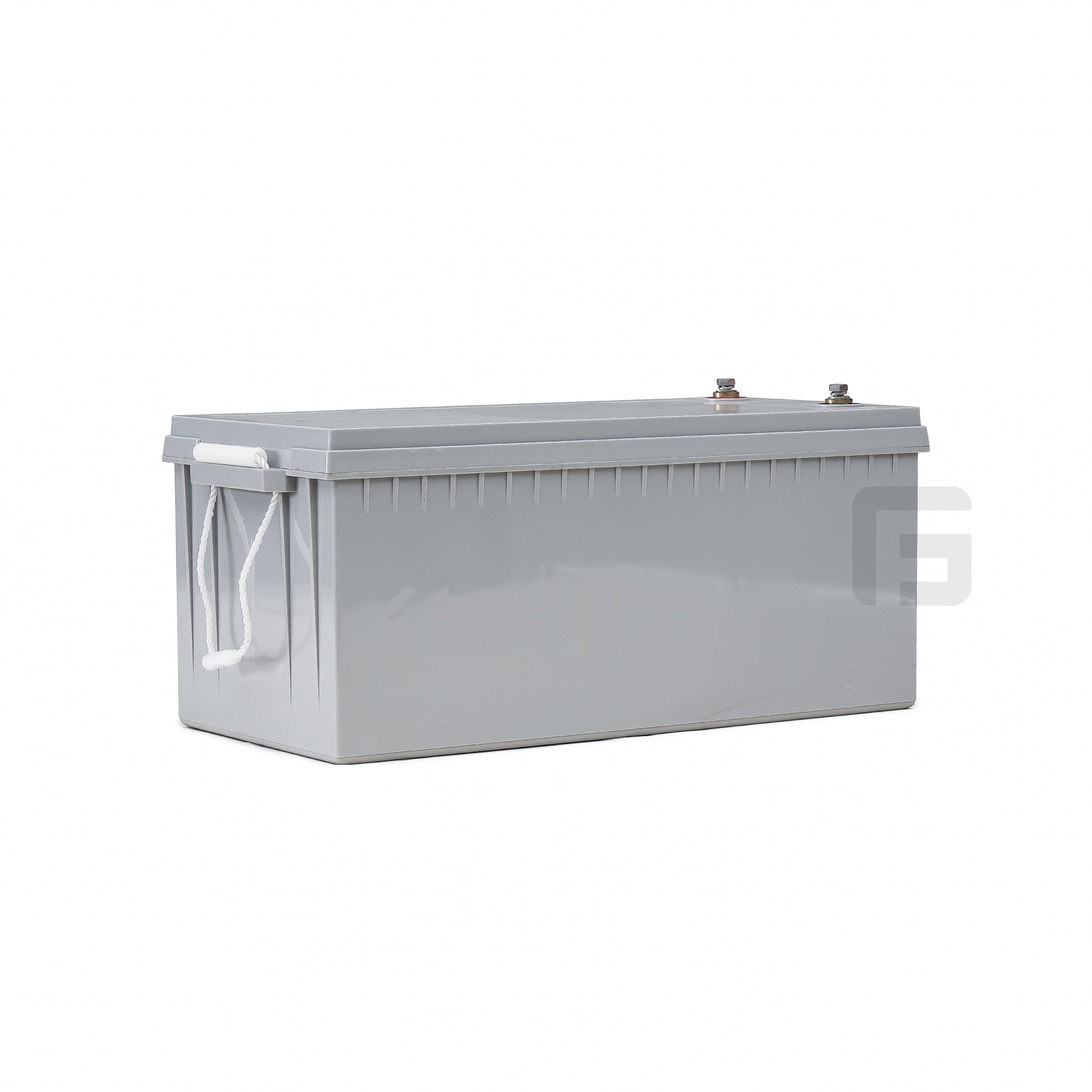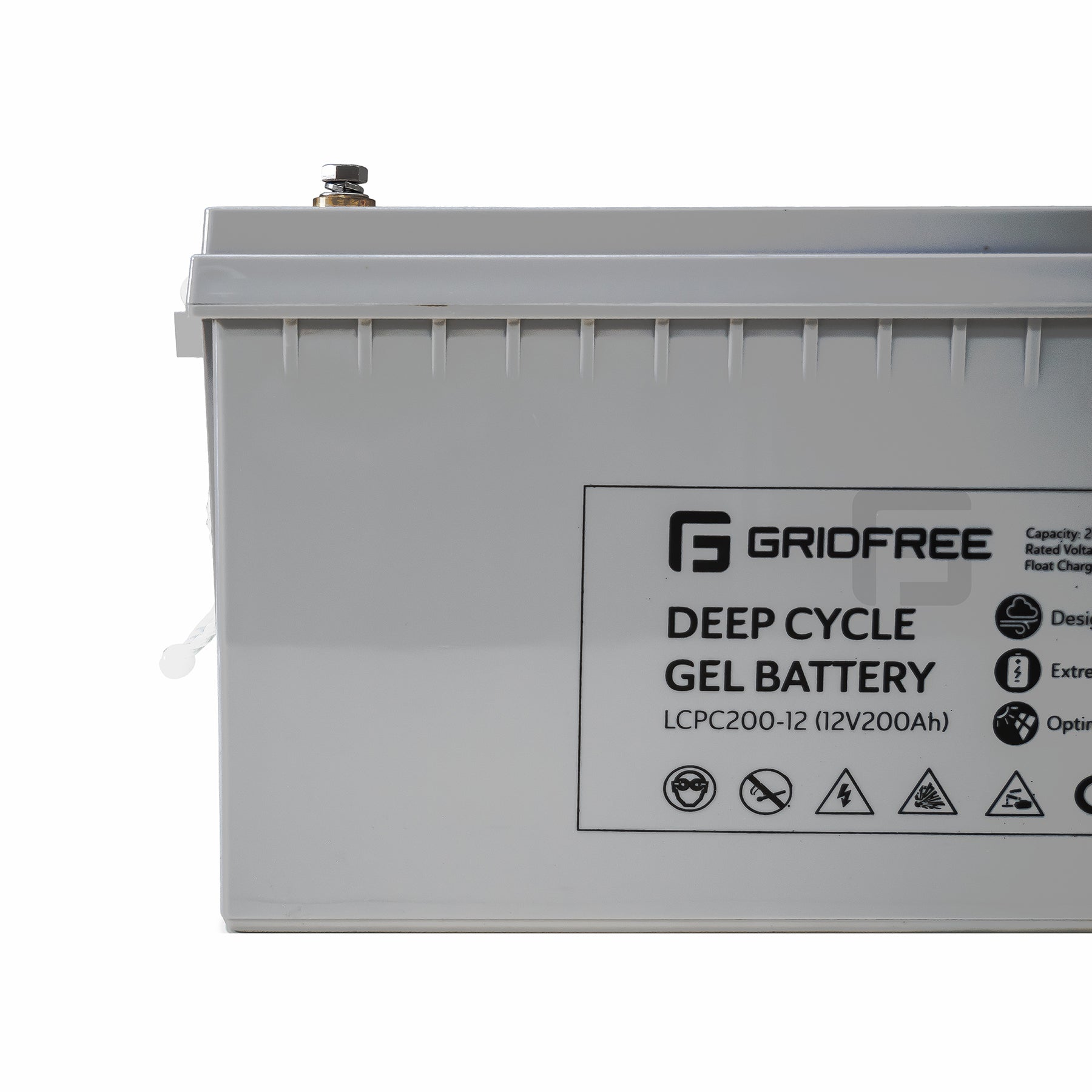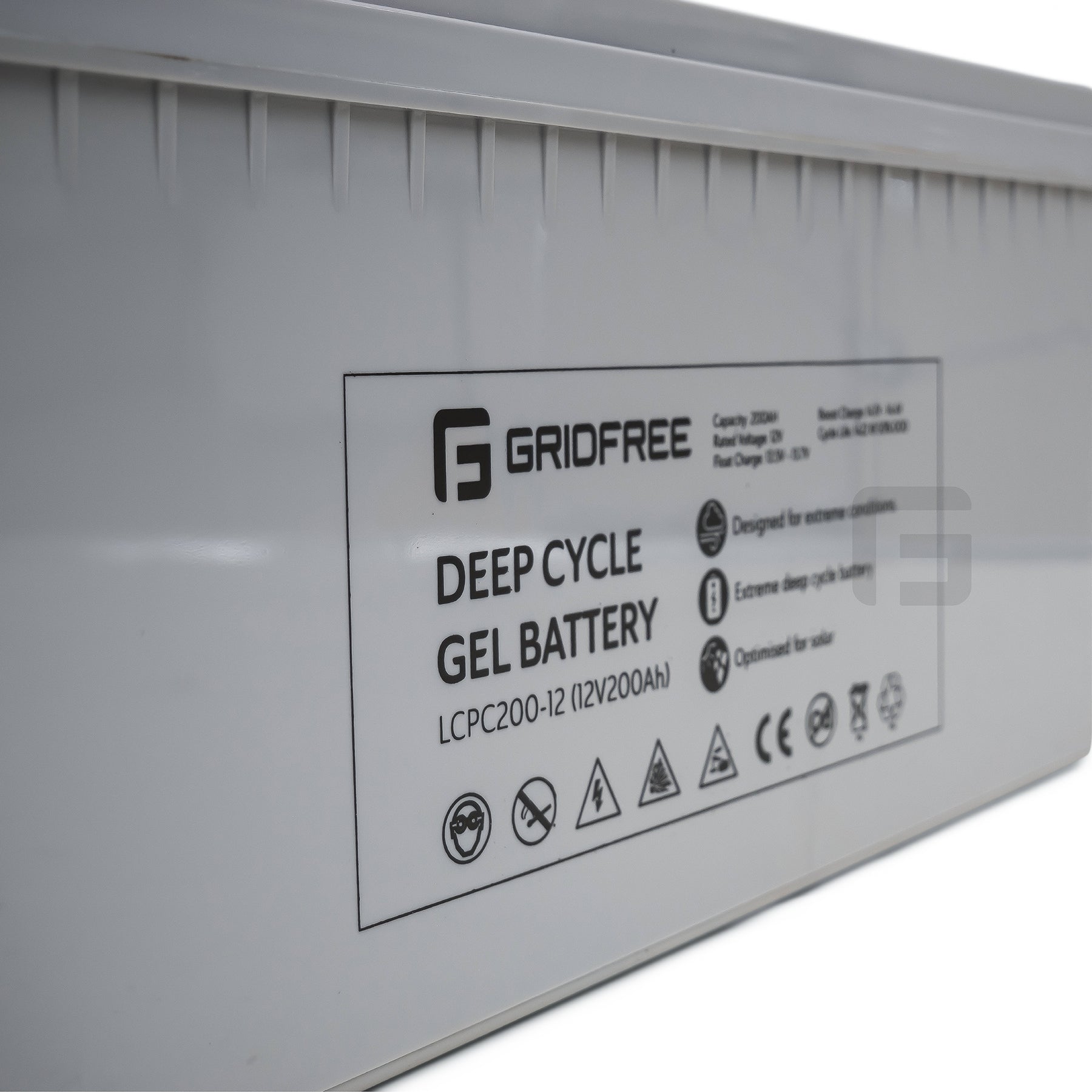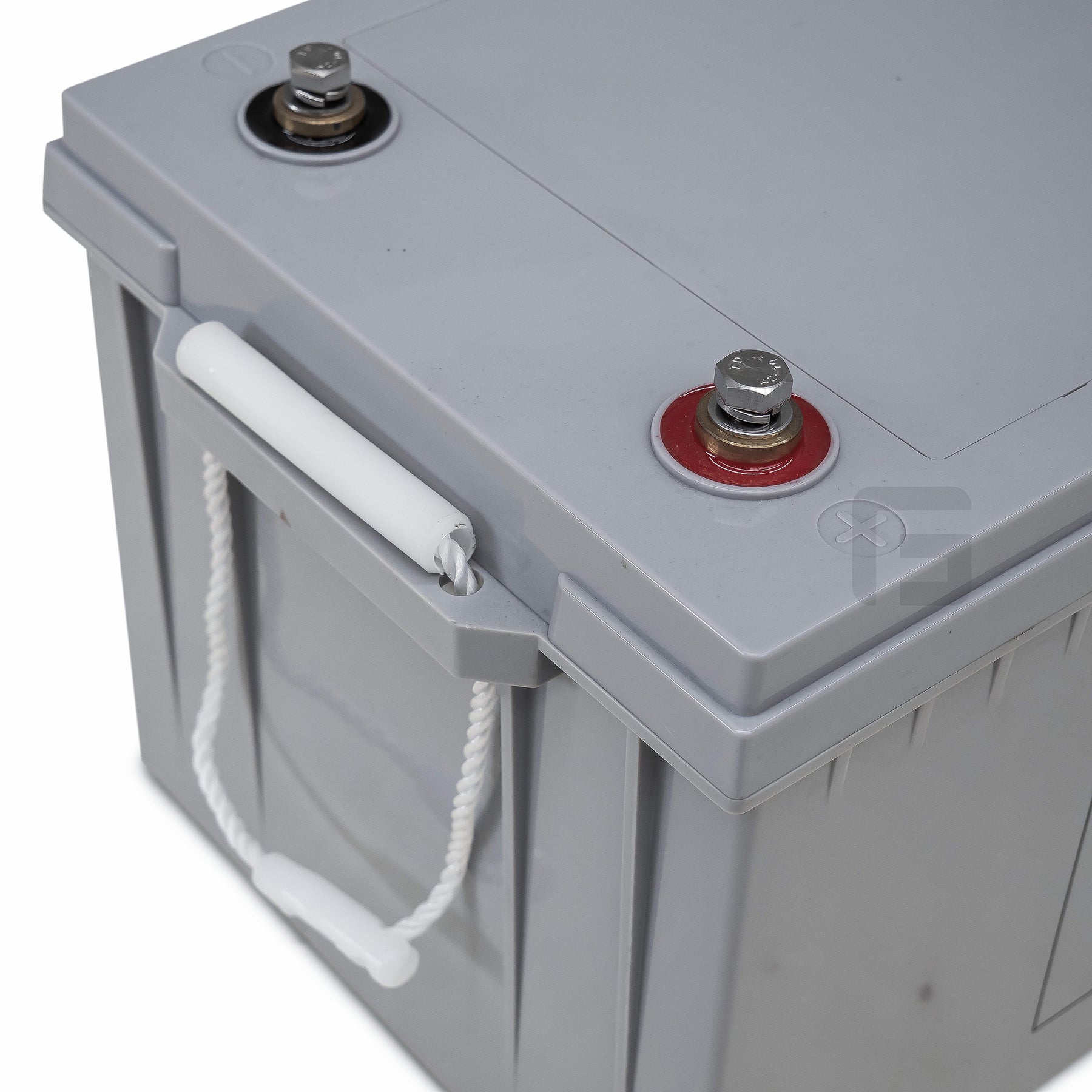 12v200Ah Gel Deep Cycle Battery
The signature GridFree 12v200ah Gel Deep Cycle battery is the best, most affordable solar battery you can find on the market in New Zealand. 
These high quality 12V 200Ah Rechargeable Deep Cycle Gel Batteries are ideal for storing power generated by Solar Panels. Excellent to take on boating trips, or on the road in a camper-van or caravan, this deep cycle battery satisfies all your power needs no matter how remote the location. Learn about Gel vs Lithium Batteries.
Discounted price available for bulk buyers and resellers. 
This product is on pre-order
<p><strong>High Capacity Gel</strong> - Built to Last, Super high capacity, and Suitable for high power drain applications&nbsp;<br><strong>Broad Operating Temperature Range</strong> - Built to withstand the harshest conditions&nbsp;<br><strong>Super Strong Design</strong> - Tough ABS Battery Case, with ergonomic rope handles - easy to carry and move wherever the battery needs to be placed&nbsp;</p><p>The lifespan of this battery is typically 3-5 years, but if treated well the battery can last up to 8 years for float use.&nbsp;</p><p>3 year limited warranty on 50% Depth of Discharge.</p>
<ul><li>Net Dimensions: 522mm x 240mm x 219mm</li><li>Net Weight: 60kg&nbsp;</li><li>Gross Weight: 60.5kg</li><li>Battery Type: Sealed Deep Cycle Gel</li><li>Battery Capacity: 200AH \ Calculated at C10</li><li>12v200ah&nbsp;</li></ul>