With GridFree, you're supported throughout your whole off-grid journey. We empower our customers to find the solutions that work for their lifestyle, and offer our expert guidance when they need it.
For people just getting started in their off-grid journey, we're continually adding to an extensive catalogue of articles and videos that explain solar power and other off-grid topics. You can also join a thriving community of over 150k off-gridders on Facebook to ask any questions you have!
We also have highly-detailed full-colour instruction manuals and videos to step you through the installation process, and if you need help, we're just a phone call away. We've partnered with local electricians around New Zealand who you can contact to complete some or all of the installation.
We check in with all of our customers a few months down the line to make sure everything is running smoothly, and we have troubleshooting resources you can access after-hours. We're available by phone, email, and live chat to talk through potential issues and processes, and if a fault is suspected with any componentry, we have testing facilities at our office in Auckland so we can ensure a quick turnaround.
Manufacturer Relationships
We have direct relationships with all of the manufacturers of our solar gear, and we've completed training with their equipment. This means we can go straight to the source with any questions to give you the fastest turnaround possible when you need support.
Expert Service
The team at GridFree are all well-trained in solar, so when you contact us, you're speaking directly to someone who can help. From choosing a kit to troubleshooting and expanding your solar, we're able to offer expert guidance.
Service doesn't end when the money's paid - we want you to love your kit, so we'll check in after a few months, and you can always get in touch even years down the line.
We've recently upgraded to a 900m² warehouse which allows us to hold more stock and improve the supply line. This means that the kit is available whenever you need it!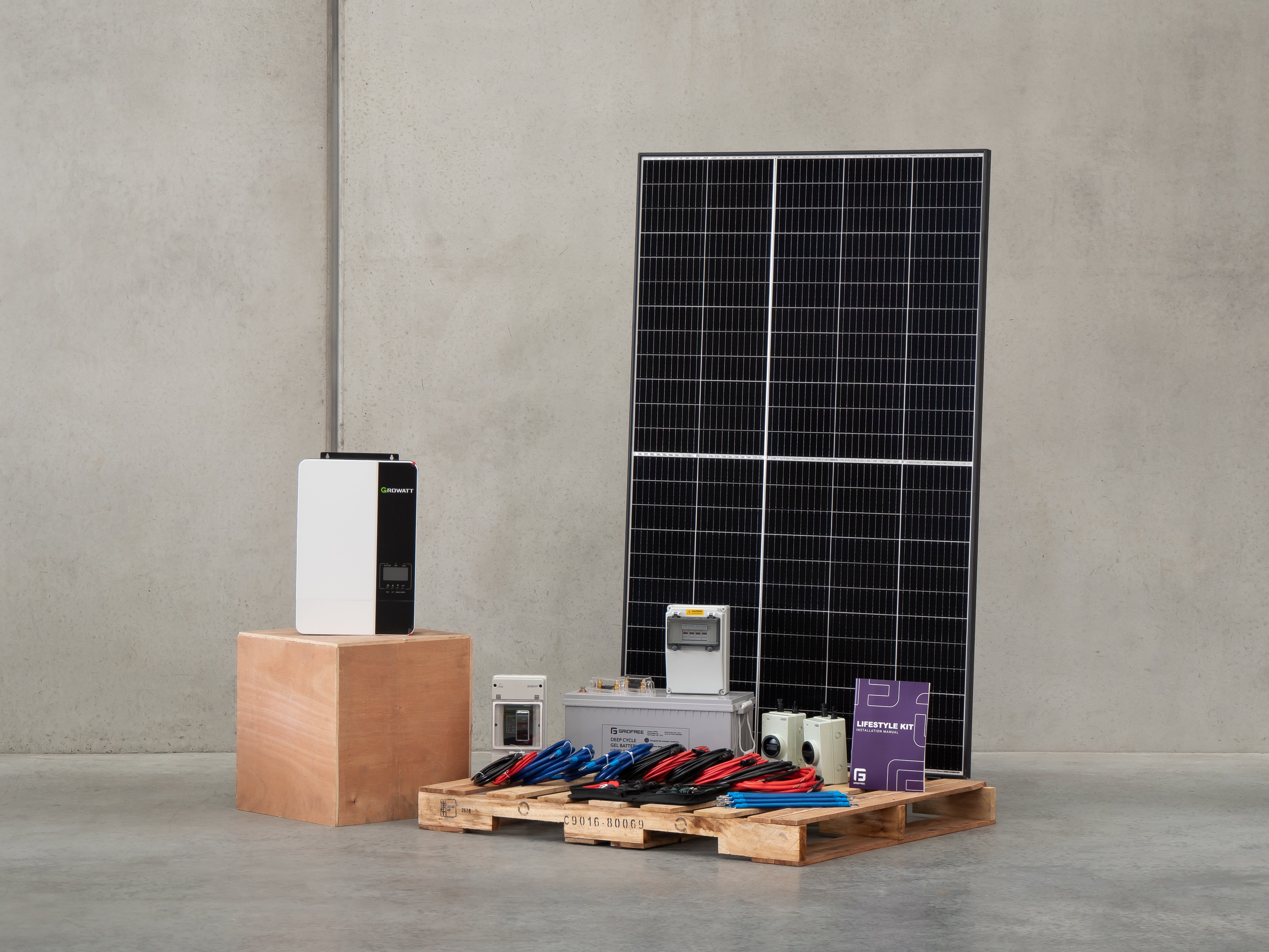 Tried and Tested Solar Gear
Chosen by our electrical engineers and tested by hundreds of customers, we stand behind our solar gear. With the kitset approach, you can be confident that the components are all compatible and aren't going to fail on you when you need it most.
On-Site Testing
If a fault is suspected with any of the components of your kit, we are able to do testing and fault identification at our Auckland office, rather than sending it overseas. This ensures a faster turnaround to minimise any system downtime.
If a manufacturing fault is identified, we will send you a replacement under warranty, and if it's not covered, we'll work with you to find the most cost-effective repair or replacement solution.
Community
Working with the community that supports us has always been important. We moderate the most popular off-gridding Facebook page in the country, GridFree NZ, as we know how important it is for off-gridders to have a community to support them in what can be a very isolated lifestyle.
Each year we donate a Bach Kit to a family in need to give back to this amazing community. We're incredibly grateful to be in the position to do so, and it's such an honour to be able to see the difference that reliable power can make first-hand.