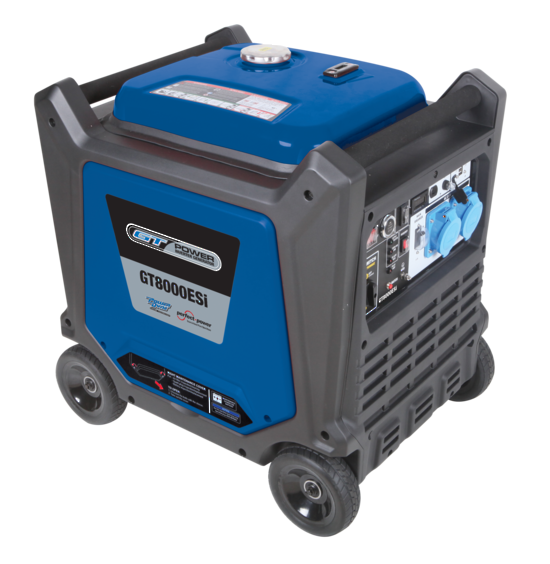 GT Power GT8000ESi Inverter Generator with Electric Start 8000W
GT8000ESI 8000W Push Button Start Silenced Inverter Generator
With all the normal GT Power features, such as Powerdyne engine and super-duty copper-wound alternator the GT8000ESi offers the ultimate in performance and reliability. This machine features a two-wire start function, push button starting and remote starting for ultimate convenience and integration as home backup. Also featuring a silenced casing, smart throttle, and eco-mode this machine is whisper quiet when in use.
This generator is compatible with all our 'Hybrid' Solar Kits. If you need to charge your batteries and use household power concurrently, we recommend this size of generator for the Freedom and Lifestyle Kits. This size is also recommended if you need to support very high draw appliances. 
*5% Discount applies when purchased with the any Off-Grid Solar kits. 
For more information, please contact us. 
<ul><li>8000W (max), 7000W (rated)</li><li>Effortless push button electric starting and remote start function</li><li>2 Wire start function for solar integration</li><li>4-stroke OHV Powerdyne engine for ultimate performance &amp; reliability</li><li>Features convenient handles and 4 wheels for improved portability around site</li></ul>