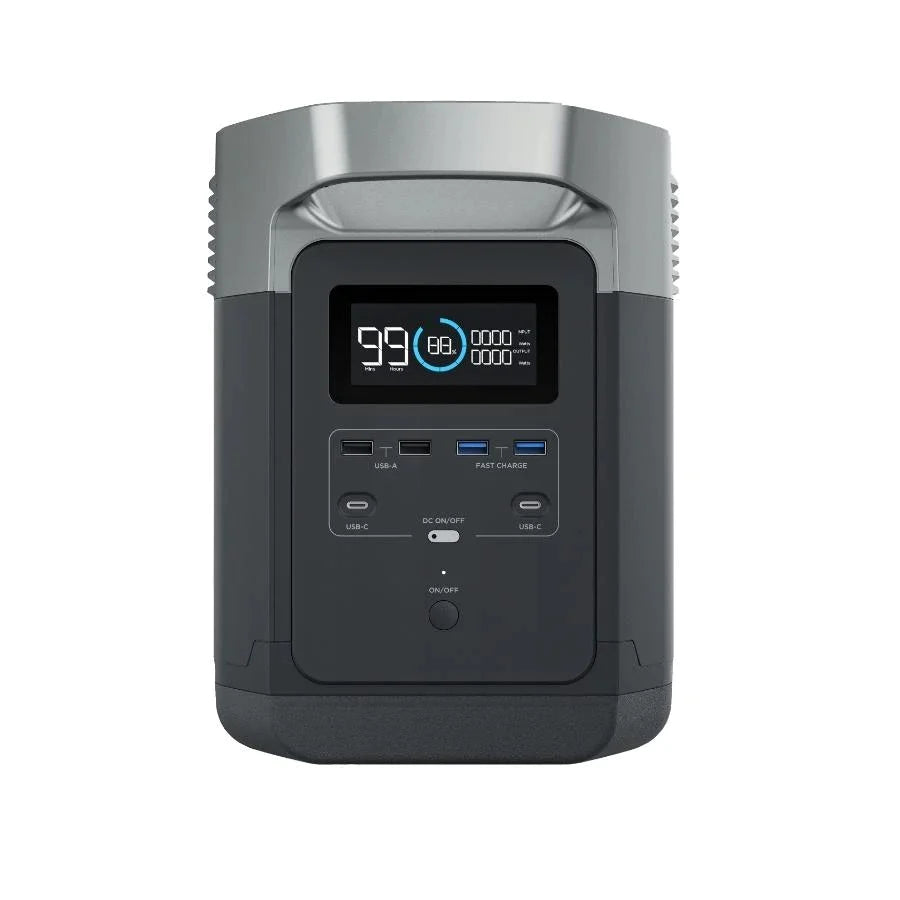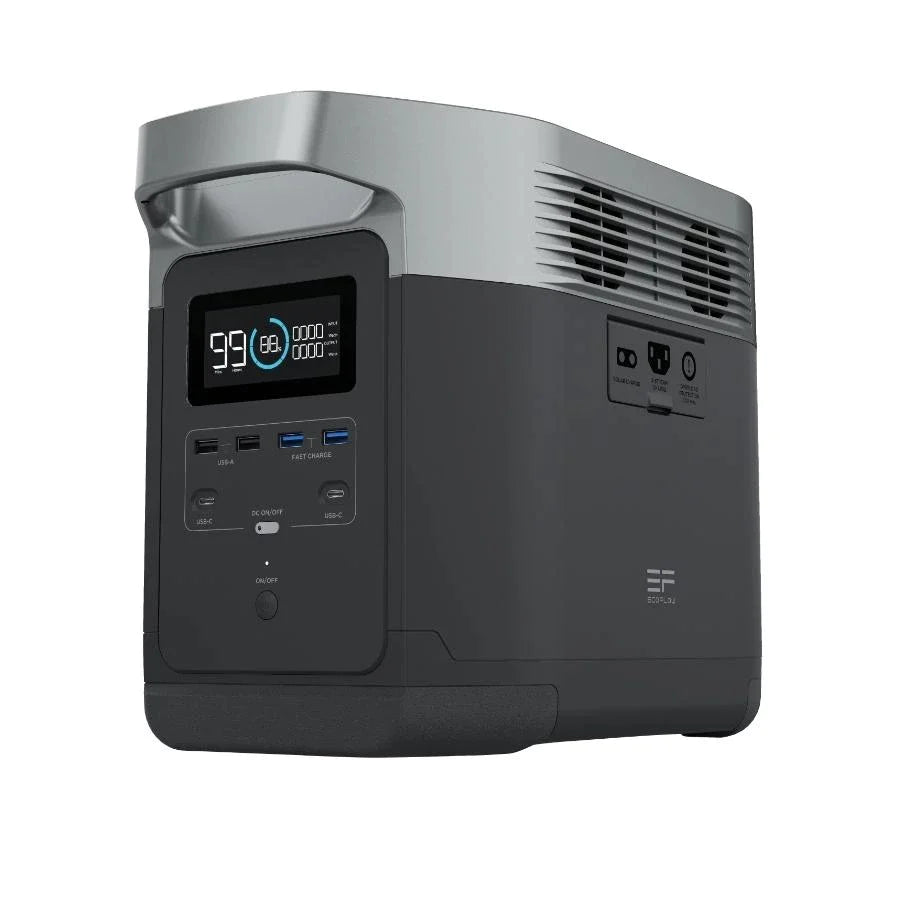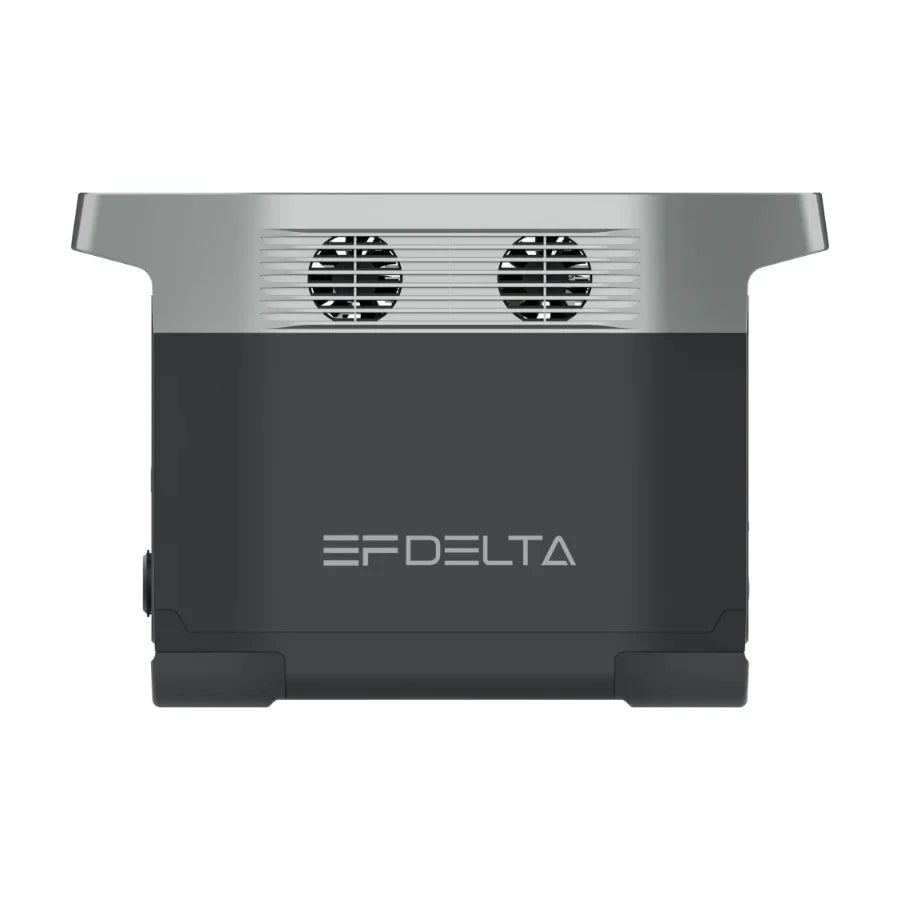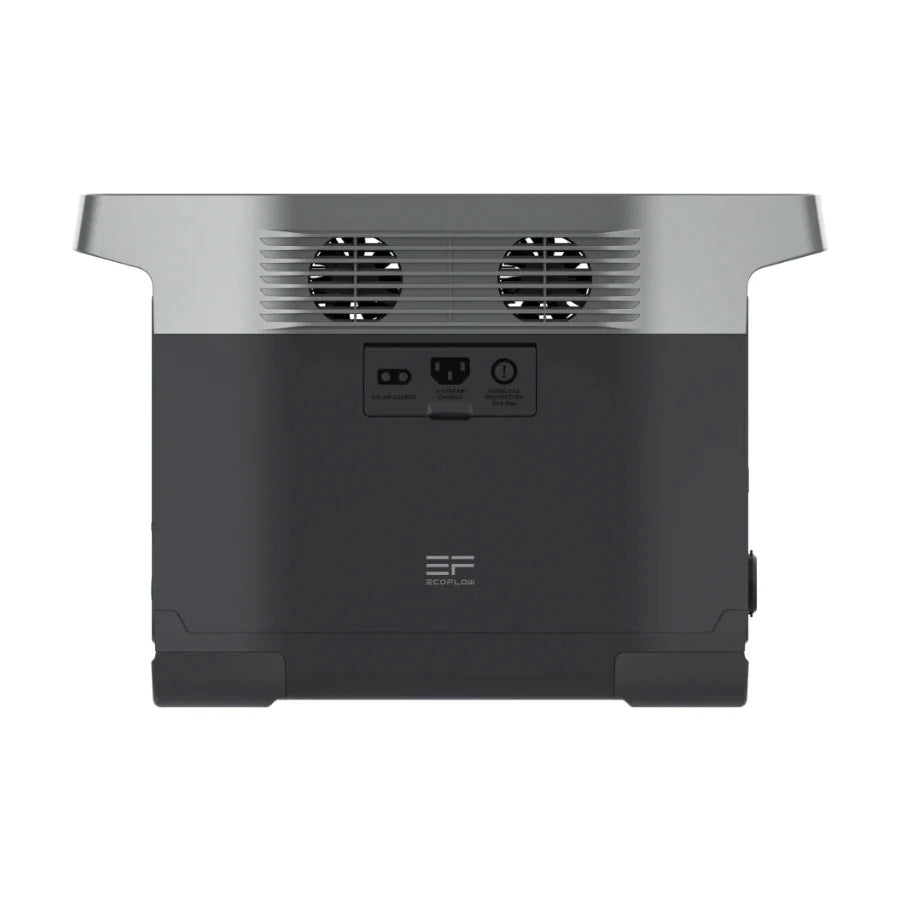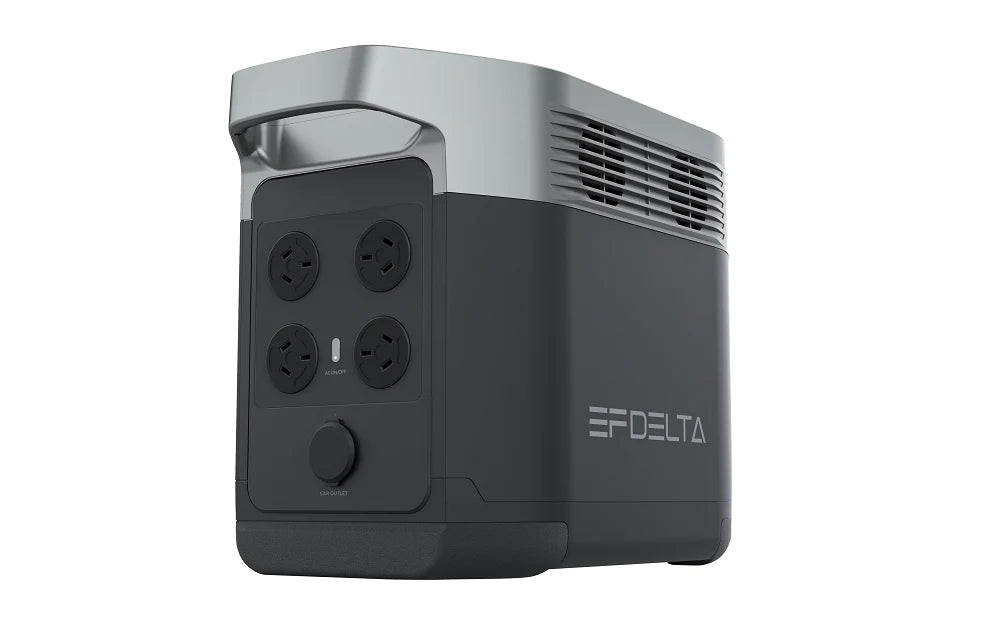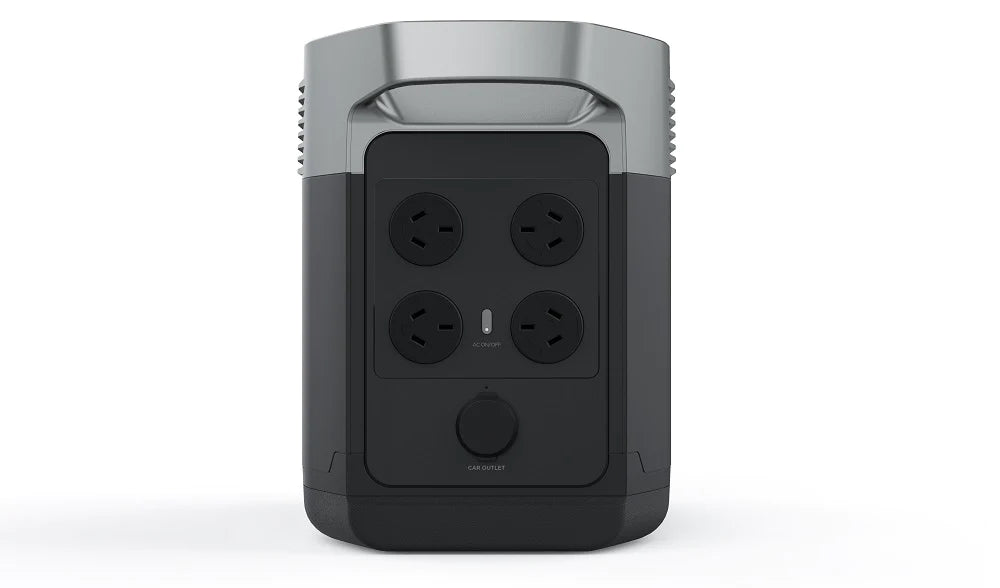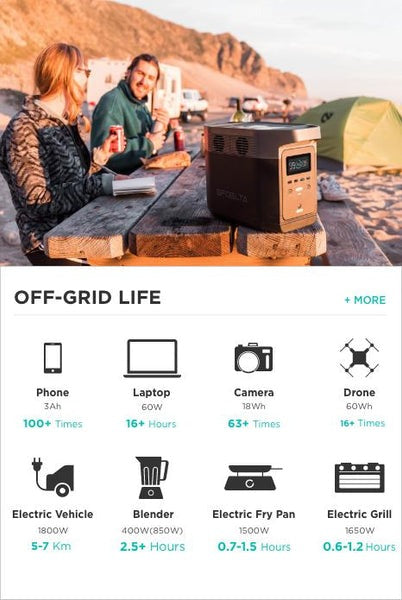 EcoFlow DELTA Portable Power Station - 1260Wh
The EcoFlow DELTA Power Station represents the new standard of battery-powered generators. Compatible with a wide range of devices, you can stay powered for hours whenever and wherever.
*5% Discount applies when purchased with the any Off-grid Solar kits. 
For more information, please contact us. 
This kit is on pre-order, please call to confirm arrival
<p><strong>RECHARGE 0%--80% WITHIN 1 HOUR</strong><br><span style="color:rgb(31,33,36);">EcoFlow patent X-Stream Technology empowers EcoFlow DELTA to recharge at 10 times the speed of most portable power stations in the market</span><br><strong>4 x AC OUTLETS&nbsp; SOCKETS &amp; 1260Wh CAPACITY</strong><br><span style="color:rgb(31,33,36);">The large inverter load enables EcoFlow DELTA to power most home appliances and heavy-duty DIY tools under (230Vac (50Hz)) with 1260Wh capacity</span><br><strong>FASTEST RECHARGE BY SOLAR AND CAR</strong><br><span style="color:rgb(31,33,36);">EcoFlow DELTA can be fully recharged by solar panels in about 4 hours, and fully charged through a 12/24V car port &lt; 10 hours.</span><br><strong>POWER 11 DEVICES SIMULTANEOUSLY</strong><br><span style="color:rgb(31,33,36);">EcoFlow DELTA fits with every port you'll ever need to power any devices anywhere, so you will always feel right at home.</span></p>
<p><strong>General Info:</strong></p><ul><li>Net Weight: 14kg&nbsp;</li><li>Dimension: 40 x 21 x 27 cm&nbsp;</li><li>Charge Temperature: 32-113°F (0-45°C)&nbsp;</li><li>Discharge Temperature: -4-140°F (-20-60°C)&nbsp;</li><li>Color: Gray and Black&nbsp;</li></ul><p>&nbsp;</p><p><strong>Charging:&nbsp;</strong></p><ul><li>Charge Method: AC Wall Outlet, 12V Car Adaptor, Solar Panel&nbsp;</li><li>Full Recharge Time: 1.6 Hours (AC) 10-12 Hours (12/24V Car Adaptor) 4 Hours (Using 4x110W Solar Panels simultaneously with full sun)&nbsp;</li></ul><p>&nbsp;</p><p><strong>Battery Info:&nbsp;</strong></p><ul><li>Capacity: 1260Wh&nbsp;</li><li>Cell Chemistry: Lithium-ion&nbsp;</li><li>Shelf Life: 1 year (after fully charged)&nbsp;</li><li>Life Span: 800 Cycles (80%)&nbsp;</li><li>Management Systems: BMS, Over Voltage Protection, Overload Protection, Over Temperature Protection, Short Circuit Protection Low Temperature Protection, Low Voltage Protection, Overcurrent Protection&nbsp;</li><li>Testing and certification: UL CE FCC RoHS PSE&nbsp;</li><li>Cell Type: 18650&nbsp;</li></ul><p>&nbsp;</p><p><strong>Input Ports:&nbsp;</strong></p><ul><li>AC Charge Input Power: X-STREAM Charge 1200W max&nbsp;</li><li>AC Charge Input Voltage: 220-240Vac&nbsp;</li><li>Solar Charge Input: 400W 10-65V DC 10A max&nbsp;</li><li>Car Charger: 12V/24V DC 10A max&nbsp;</li></ul><p>&nbsp;</p><p><strong>Output Ports:&nbsp;</strong></p><ul><li>AC Output (x4): 230ac (50Hz), 1800W total (Surge 3300W)&nbsp;</li><li>USB-A Output(x2): 5V DC,2.4A,12W Max, per port&nbsp;</li><li>USB-A Fast Charge (x2): 5V DC, 9V DC, 12V DC, 2.4A, 28W Max, per port&nbsp;</li><li>USB-C Output (x2): 5V DC, 9V DC, 15V DC, 20V DC, 3A, 60W Max, per port&nbsp;</li><li>Car Power Output (x1): 108.8W,13.6V DC,8A max</li></ul>